Acting: The action-comedy The Duckpond aka Ankdammen premiered this summer. Jannike Grut is Josephine, a Danish criminal on an unsuccessful robbery-tour in Sweden. Ankdammen is now available on SF Anytime, I-tunes and several other platforms. Good job – and thanks to – director Robert Andersson!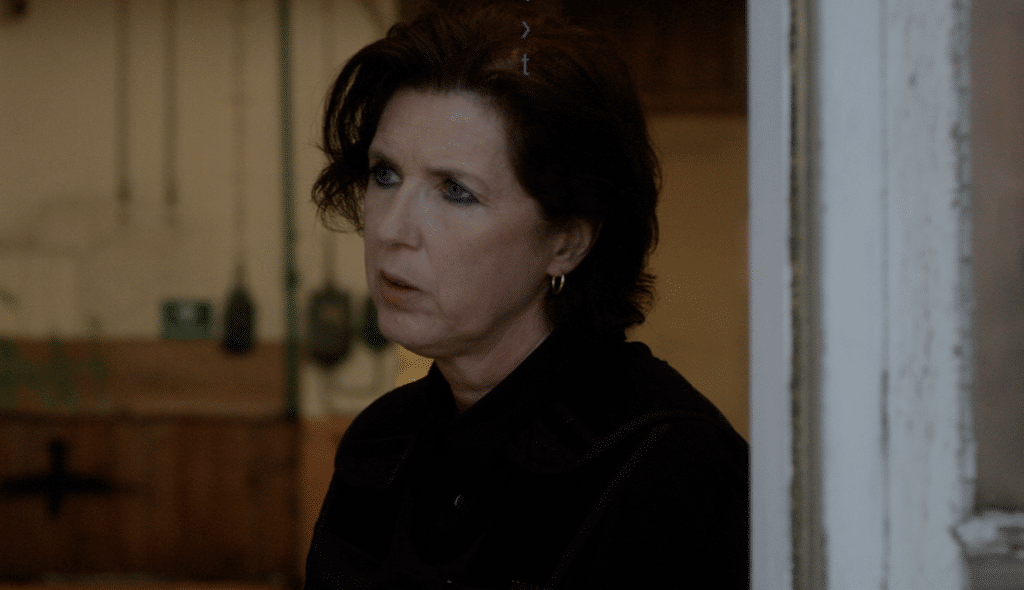 Jannike Grut also filmed a pilot for a TV series, in one of the leading roles.
Writing: Developing the feature We are Family together with American screenwriter Alvaro Rodriguez. Now waiting for an answer… did we get the fundings??
In August Jannike was also in the fabulous writing lab Aspö Writing, mainly as a working actor, working together with director Zanyar Adami and staging the screenwriters scenes. OR ideas from their screenplays, short work-in-progresses.
The always curious and interesting director Zanyar Adami was directing, and Simón Revilla was filming.
The last two days Jannike Grut was also directing, and working with new ways of trying out scenes and characters, by using the actors' talent in improvising.
After the week at Aspö Writing lab, working in front of camera, directing, leading work with – and also participating in other's writing exercises, discussing, watching each other's work, analyzing famous stories, and exploring new stories together – Jannike got home with more information about some of the scenes and characters in the feature We are family. Others got home with short films ready to shoot!
To put your self out there and examining your screenplays, scenes or characters together with actors is really a good tool in screenplay development.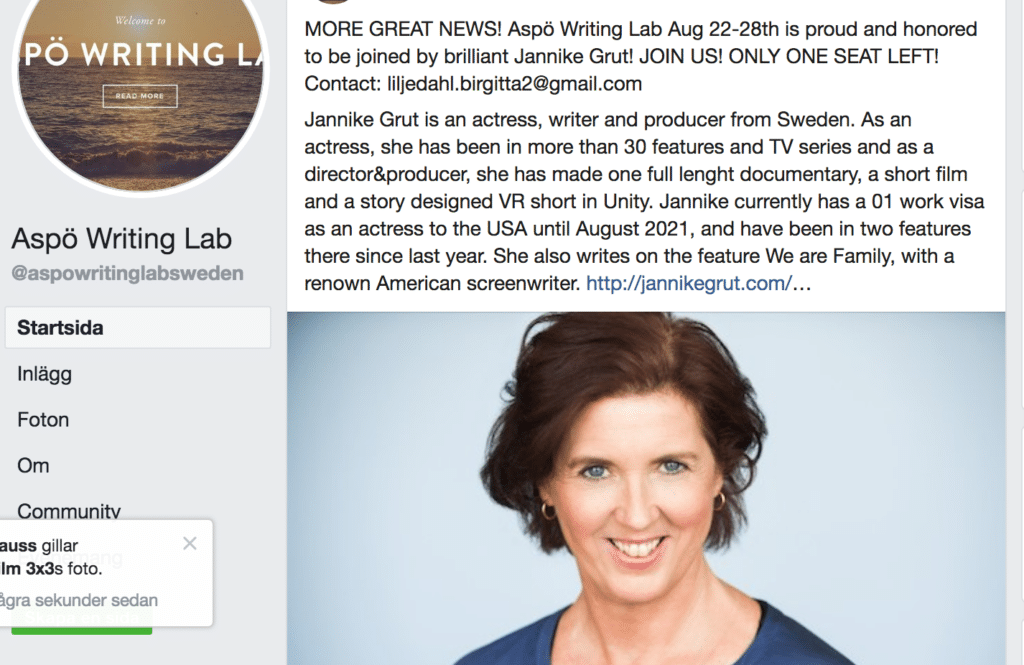 Producing: Started to think about an earlier development of a VR production that has been waiting for it´s right time to re-enter the stage… It could be this month! We will start softly with a SKYPE meeting with a VIP person in VR. Exited!
The film screening-concept that Jannike Grut, Beata Konar and Maria Clauss created, Novellafilm3x3, is now having it´s second screening in Stockholm. Three new filmmakers screen their shorts with a Q&A and a great mingle afterwards. A movie-experience in the cinema at it´s best.