ACTING
Just a screenshot from some studio photos. The two at the bottom right, is from Evil.

Film The film Evil adapted from the book by Jan Guillou will premiere during spring. Grut plays a rough Swedish teacher in the lead-characters life. Diretcors were Daniel Di Grado and Erik Leijonborg. Gustav Skarsgård plays one of the leads.
In April Jannike has her last days as the mother of a young abuser in Gaslight – an important TV series about the rising numbers of young people living in toxic love relations. Directed by Therese Lundberg. With talented Julia Heveus in one of the leads.
And two Netflix series Jannike Grut are acting in, are waiting for their premieres, TBA.
Auditions for late spring and summer production starts coming in. Nothing we ever can show or talk about until so much further down the road, but it's happening.
Last but not least. Very soon Grut is going to take part in an Action Sci-fi Comedy Pilot with great actors from both Sweden and the US.
Comedy Jannike is working on an adaptaion from stage to digital media, of her wonderful alter-ego Babe Janice Livepoet (political, feministic and vegetarian poetry). Babe Janice see her self more like a rockstar than a poet. Like bread and butter she is seriously humoristic and always a success.
In August there will be a new stage show with the character, and then you might alsomeet her at Instagram, Tiktok, You tube or TV – yet to be decided. We'll keep you updated.
DIRECTING
In the beginning of March Grut did a week-long guestappearance to help out as a director- and scriptconsultant in a big theatre-project with more than 60 function- or neuro-varied actors. A fantastic ensemble that did a great job, and an intresting and educative experience for all involved! Great job!
The film Throughout Time (Genom alla tider) got it's first two Official Selections in Sweden! Jannike Grut directed and Birgitta Liljedahl wrote the script. We are looking forward to the first screenings this spring!
We are now waiting for the film to get the first Official selection fro an international festival. Swedish premiere in April or May 2023.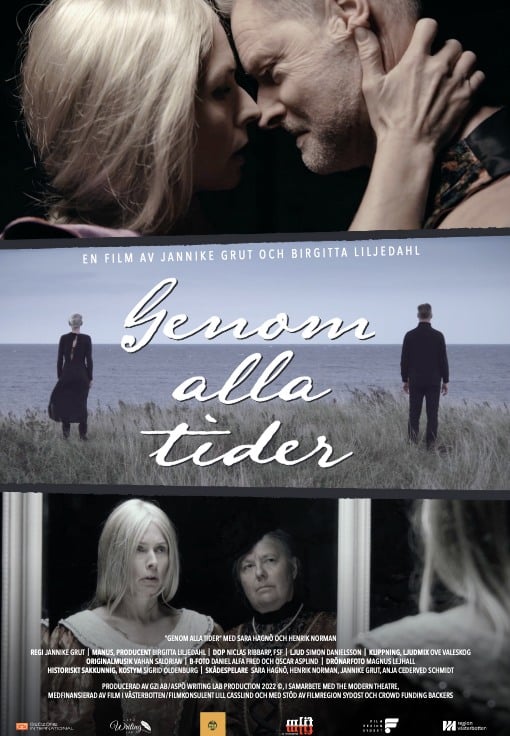 PRODUCING Jannike Gruts company The Modern Theatre is co-producing the film.
WRITING The book for actors that Jannike Grut is writing on, about how to navigate in the life around the showbiz to get a long and sustainable acting career, is on again! Grut has attached a great editor to the supervise the book project, so it's rolling, week by week…
Together with Katja Ferm the work with the Empathy games Empatispelen is wrapped up with the making of a " Empathy dictonary". It's made by the words and wishes from the youngsters we worked with in school with theatre and film. We are also writing on a report about the project.
The first meetings has been taken with an emerging comedy screenwriter about a Swedish comedy TV series which Grut is going to be a script consultant for, hopefully from late spring 2023.