Seven times Award winning Garden Lane aka Trädgårdsgatan !!!
Now at the Swedish Film Academy Awards! The film was nominated for the best script, the best cinematography AND top ten for the audience prize!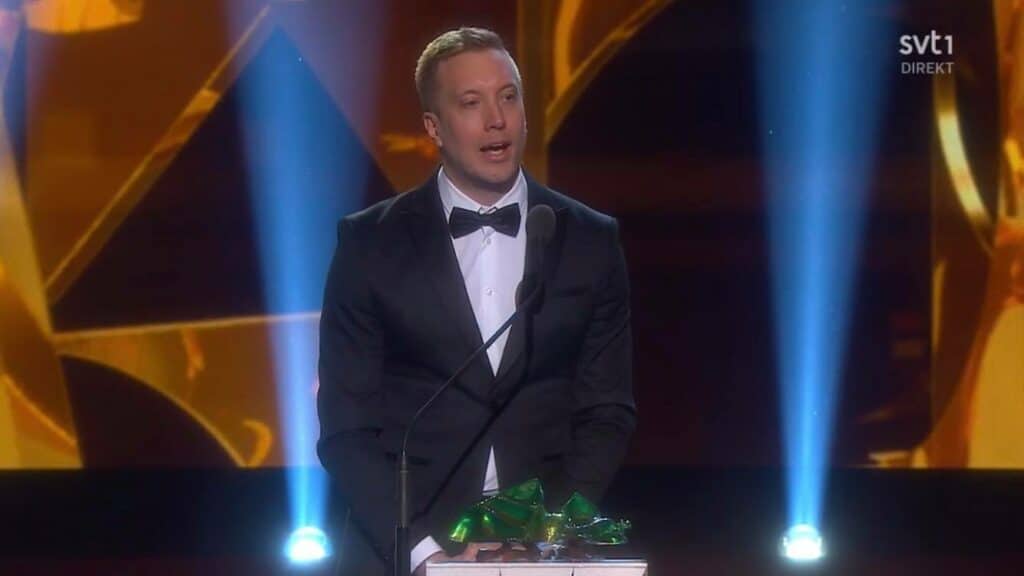 Prize at the Swedish Film Academy Awards!
And this beautiful and moving film Jannike is in, WON the prize for "Best Cinematography" by Kristoffer Jönsson! Congrats to Kristoffer to the prize!!! And the whole crew to all nominations!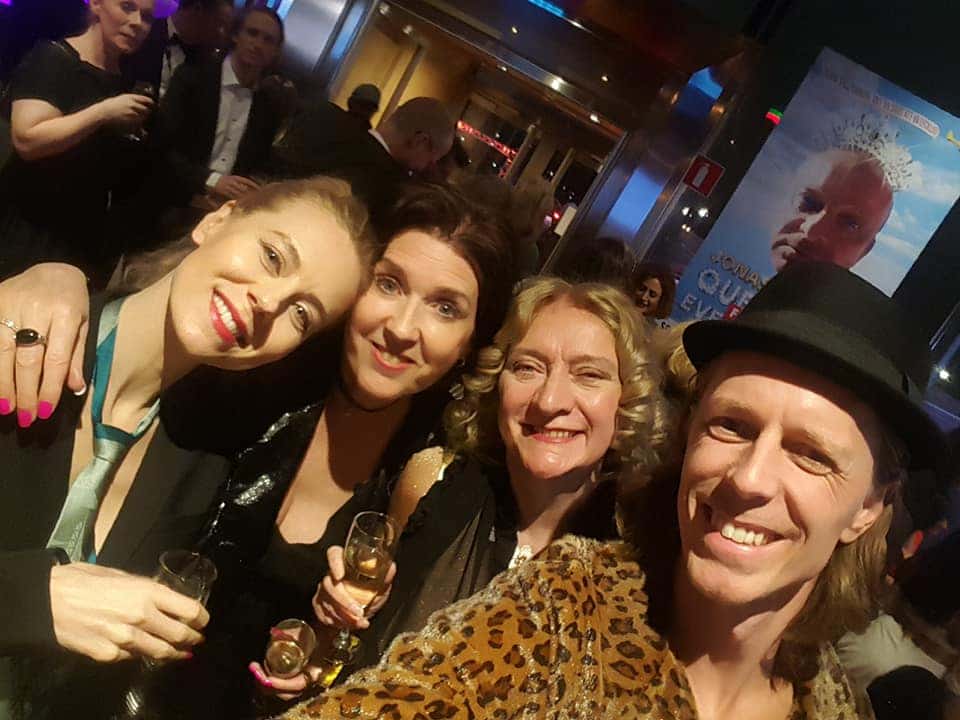 On the gala with actor colleagues, from the left: Angelina Håkansson in Award winning Ted – för kärlekens skull, Jannike Grut in Award winning Garden Lane, aka Trädgårdsgatan. Margareta Pettersson from last years success with Matt Damon, Downsizing and Fredrik Wagner from the famous German actress and film director Margareta von Trottas movie, Forget about Nick.
ACTING
Jannike filmed in Sweden and also nailed a role in the upcoming Swedish TV series Ture Sventon, with a remarkable gallery of great Swedish actors attached to it.
WRITING & PRODUCING
Together with screenwriter Sabina Zupanc and director, Richard Jarnhed, Jannike is continuing to work on the TV series Finding your way home aka Hitta Hem and will both meet new, interested co-producers and continue with the script.
Continuing the development of the screenplay to feature We are Family, with Alvaro Rodriguez.