ACTING
Film In the early autumn, Jannike Grut was in Vilnius filming Evil, adapted from the book by Jan Guillou. After that, in September, Grut did a smaller part in the Netflix series En helt vanlig familj, directed by Per Hanefjord.
In October Jannike played the mother of a young abuser in Gaslight – an important TV series about the rising numbers of young people living in toxic love relations. Directed by Therese Lund. With talented Julia Heveus in one of the leads. Release 2023.
In December she is filming again, in another new Netflix series, TBA.
Theatre In October Grut played the last performances for the year, as the funny and popular character Mama Moo, in the music theatre with the same name: Mamma Moo and the Crow! (Mamma Mu & Kråkan)
Comedy / Spoken word Jannike let her wonderful alter-ego Babe Janice Livepoet make one more appearance during late summer, with some new poems. Babe Janice makes political, feministic and vegetarian poetry in Swedish, Danish or English. This time she performed in Swedish. Babe Janice see her self more like a rockstar than a poet. Always a success.
PRODUCING AND DIRECTING
The film Throughout Time (Genom alla tider) Jannike Grut directed and Birgitta Liljedahl wrote the script. Had it's team screening in November and we are now looking forward to the first official screenings, in 2023!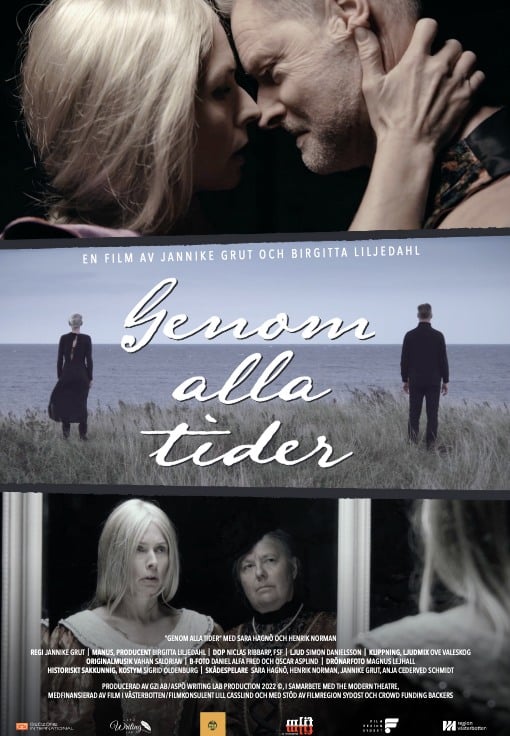 The Modern Theatre is also a proud co-producer of the film.
WRITING & SCRIPT SUPERVISING The book for actors that Jannike Grut is writing on since a year, about how to get around the business, and get a long and sustainable acting career, is on hold. Instead the scriptwriting for the digitalization of the empathy games Empatispelen has been in focus since September.
Jannike wrote and directed the Interactive Film Script, Who is the dork? (Vem är tönten?) for Empatispelen. Starring Simon Sandqvist and Jocelyn Leal sundros (in the photo).
Within Empatispelen, Grut also wrote a script for a one hour interactive TV streaming, for youngsters, performed together with Katja Ferm.
In the early autumn Grut Script-supervised for SKOG, an interactive film Pilot, by