ACTING Lately, Jannike Grut had great fun in the shootings of a German TV series. Below, in a selfie together with two of the leads, and a very dear (and near) horse! 🙂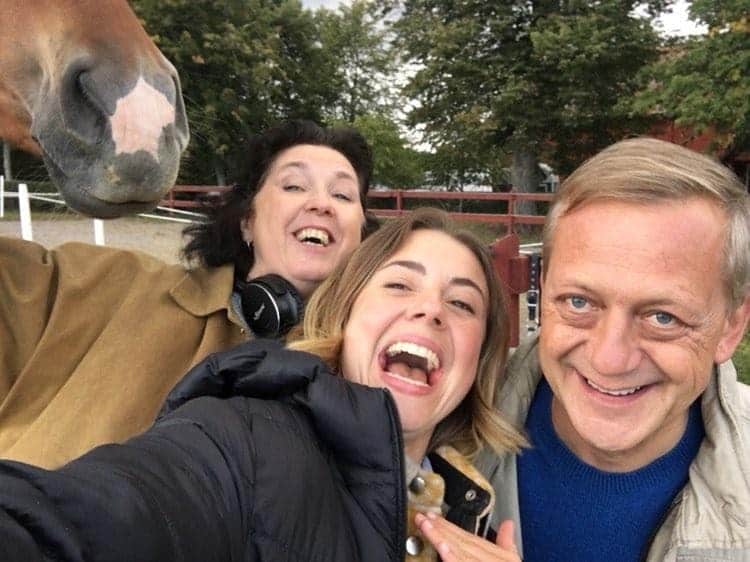 ACTING The Duckpond aka Ankdammen by Robert Andersson WON for BEST FEATURE and BEST ACTOR at Luleå International Filmfestival!! Jannike Grut plays a principal character as the criminal Josephine.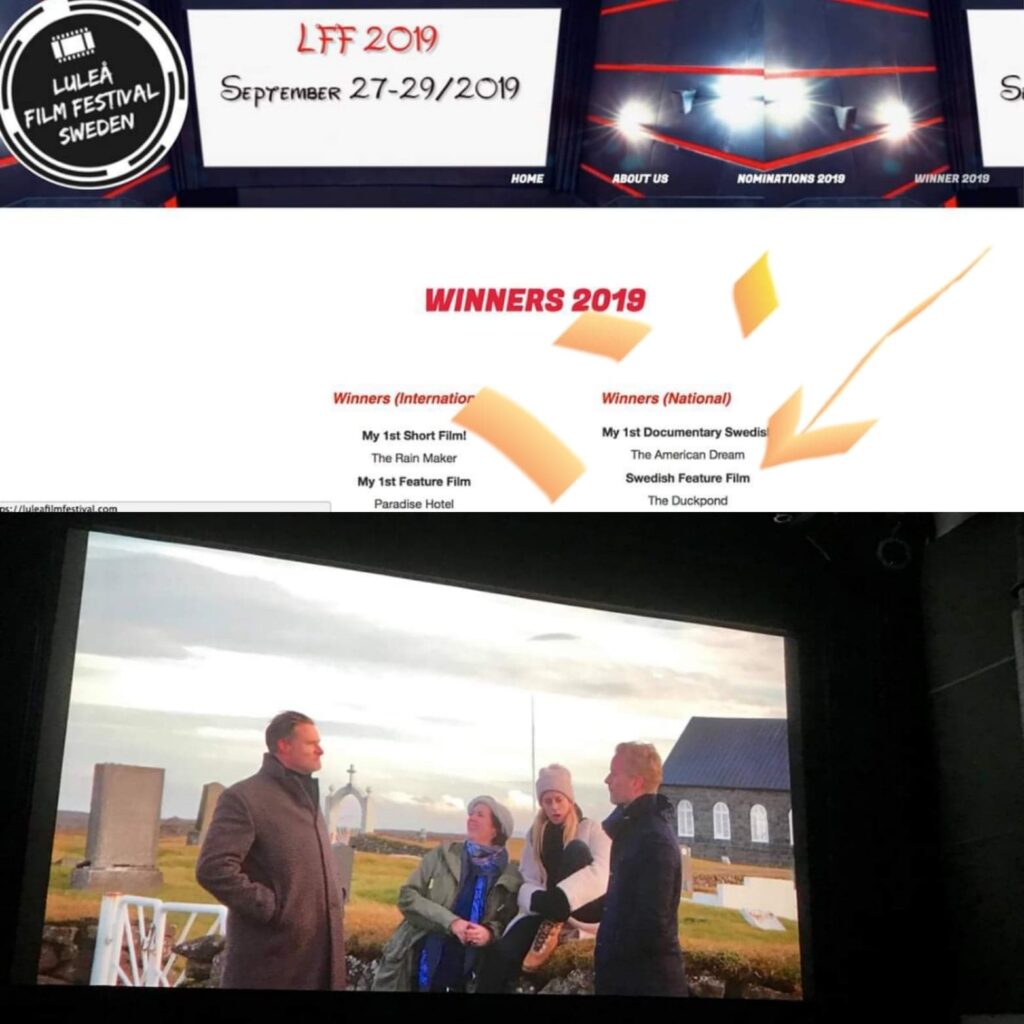 PRODUCING We are Family by Jannike Grut screened at Västerås Filmfestival last weekend!
Picture from the film We are Family: Henrik Norman, Jannike Grut, Alexandra Alegren and Casper Andreas. Cinematographer Malin Nicander.